The popularity and install base of NetSuite skyrocketing with no signs of slowing. NetSuite Certifications are becoming very valuable to have on your resume as an employee or your team as an employer.
NetSuite is always changing their certification types, structure, and rules so the NewGen team has put together this comprehensive guide to certifications.
While you're here make sure to check out some of our other comprehensive guides:
NetSuite Certification Cost and Types (4 Total Certifications)

You will first need to get your SuiteFoundation Certification then you can pick and choose between the other 3 certifications:
Administrator Certification
ERP Consultant Certification
SuiteCloud Developer Certification
SuiteFoundation Certification
Registration Fee: $250
Retake Fee: $150
80 minutes allotted to complete 66 multiple-choice and matching questions
Who can pass it? A NetSuite user who has a basic understanding of the following:
Features and standard modules (i.e., CRM, ERP)
Company and user preferences
Relationship of users, roles, and permissions
Customization options of the user interface
Dashboards, reports, and searches
Standard record types and how they are structured
NetSuite product release process
We think a user who has been in charge of administering a NetSuite account for 3 – 6 months can pass without issue.
Administrator Certification
Registration Fee: $250
Retake Fee: $150
Who can likely get this NetSuite certification? A NetSuite user who has an understanding of the following:
SuiteAnalytics
SuiteBuilder
SuiteCloud Platform
Setup and Administration
Data Security
Working with NetSuite
TAKEAWAY: This is for a person that manages one company's NetSuite install. We think a user who has helped manage a more robust NetSuite install (doing more than just scratching the surface of NetSuite) can pass.
This person will have had to have been faced with situations where a business need arose and it took more than just out of the box NetSuite to accomplish that need, i.e. they needed to use the NetSuite Platform functions (SuiteCloud) to build workflow, custom fields, custom forms, and possibly SuiteScript.
ERP Consultant Certification
Registration Fee: $250
Retake Fee: $150
120 minutes allotted to complete 80 multiple-choice and matching questions
Who can likely get this NetSuite certification? A NetSuite consultant who has an understanding of the following:
ERP
Analytics
OneWorld
Platform
Data Strategy
Migration Strategy
TAKEAWAY: This is the NetSuite certification for the NetSuite consultant. We think that someone that has done 3-5 NetSuite installs of any size can pass this.
This person has a strong understanding of the overall Suite and can match business requirements to the specific configurations of NetSuite to support them.
This person has a strong understanding of what's standard out of the box NetSuite process flow and what's configured and customized. They also know what's possible in terms of SuiteCloud utilization.
SuiteCloud Developer II Certification
Registration Fee: $250
Retake Fee: $150
Who can likely get this NetSuite certification? A NetSuite developer who has an understanding of the following:
Ideally has 1–2 years of experience working with a range of SuiteCloud technologies.

SuiteScript (2.0)
SuiteAnalytics
SuiteFlow
SuiteTalk
SuiteBundler
SuiteBuilder
Design Fundamentals

Has 2–3 years of relevant software development experience.
Has the knowledge and skills necessary to design, develop, test, and deploy secure, scalable, reliable performance solutions to customize, extend, and/or interact with NetSuite.
Can explain the implications and benefits of NetSuite development and platform options.
Knowledge of JavaScript, SQL, SOAP, XML, JSON, and REST technologies will also be helpful.
TAKEAWAY: This the NetSuite certification is for the NetSuite developer. We think that someone that has done 3-5 challenging NetSuite scripting or heavy customization projects can pass this.
In our experience when a developer needs to build something new on the NetSuite platform they typically need to use a lot of the SuiteCloud features (SuiteTalk, SuiteFlow, SuiteScript, SuiteBundler) so they get coverage quickly.
NetSuite developers need to understand web technologies as a pre-requisite of learning NetSuite and SuiteScript development so they typically are okay there too.
How much do NetSuite Certifications cost?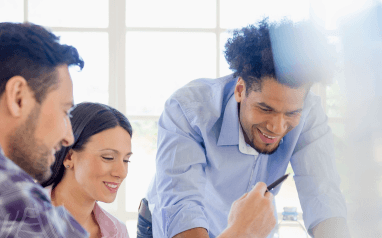 They each cost $250 to register and $150 for retakes.
When you pass you're likely to accelerate your NetSuite career and your earnings as a professional. A lot of employers and organizations pay for their employees to get certifications as well.
When you pass a NetSuite Certification you'll gain access to a private LinkedIn community which gives you an opportunity to network with your peers in the space and stay up-to-date on the industry. You'll also be granted a 30% discount on any future pieces of training or certifications.
NetSuite Certification Sample Questions
NetSuite provides both Study Guides and Sample Tests.
The Study Guides provide a comprehensive overview that will help you pass and obtain the NetSuite certification with proper preparation and dedication.
Sample Tests provide 50+ example questions for each exam. Our recommendation is to study first and then treat these sample tests as if you were doing the real thing and try for a passing score.
Here are some sample questions for this topic: "Identify the general functionality that can be controlled under Enable Features."
Which feature requires a user to agree to the Mass Messaging Application Terms of Service?

Mail Merge
Capture Email Replies
Subscription Categories
Customer Relationship Manager

Where does an Administrator turn on Custom Records?

Users/Roles
Enable Features
Setup Customization
Company Preferences
Study Guides
Sample Tests
Is the NetSuite Certification worth it?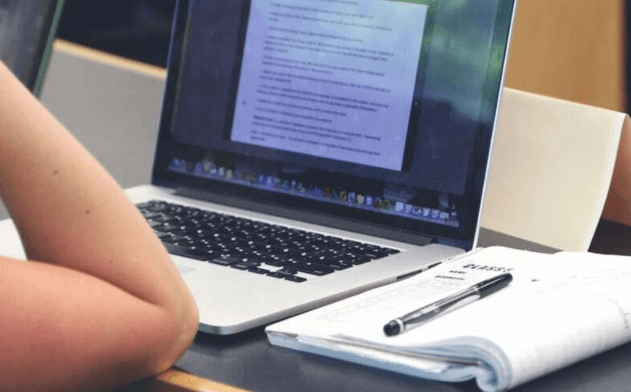 Yes, as of this time of writing there are only about 4,000 individuals that have been certified under the program.
This immediately puts you in an elite group that can lean on these certifications as a validation of their NetSuite skills. We've seen that consultants can demand higher billing rates and organizations find better success when they obtain certifications. Certification also allows users access to a private LinkedIn group for networking amongst peers and additional discounts on future NetSuite training and certifications.
What is a passing score on the NetSuite Certification?
The required passing score is confidential.
How long is the NetSuite Certification good for?
Once you have passed the SuiteFoundation Exam, as long as you keep this status current by taking the annual New Release Quiz, there is no time limit on how long until you take your next exam.
NetSuite Experts and Consultants

Need training and assistance with NetSuite? As a NetSuite partner for over 15 years, NewGen is a NetSuite partner that is ready to help you with the full scope of your NetSuite training needs.
From NetSuite evaluation to implementation, custom SuiteScripting and coding, business process, and optimization – NewGen is your one-stop-shop for NetSuite support and consulting.
With a reputation built on forging strong customer relationships, we aim to be an extension of your team for the long haul.
We have an entirely on-shore customer support team consisting of business analysts, developers, and CPAs, we have the in-house expertise needed to take your organization from "How do we do that?" to "What's next?". We help you maximize the value of your NetSuite system.
We're easy to engage for any project with no long-term support agreements required. Use the forms around our website or – reach out if you're ready to have a conversation about how we can help you!