A solution that works as hard as you do
Questions? Call 1-877-932-2478
Sage 100cloud Manages your business better
Run your entire business from one platform that is customizable, easy to use, and able to simplify your business processes, all while increasing visibility and allowing for better decision making. 
Sage 100cloud is Purpose Built For Your Industry
Explore the Sage 100cloud Solution Offering
Why choose Sage 100cloud?
Stop wasting time on budgeting and planning cycles in your company and manage everything with our budgeting and planning application. Minimize stock-outs, reduce excess, and produce optimal orders quickly thanks to inventory optimization capabilities, including multi-bin support.
Pull together data from across your business and make informed decisions. Our intelligent reporting will change how you see your entire supply chain. You can also analyze, filter, and aggregate data—and automatically schedule and distribute reports.
Reduce risk and increase compliance with cloud-connected services to automate bank reconciliation, tax table updates, and certified payroll reporting.
With a customizable UI, integrated workflows, mobile access, and numerous add-ons to increase automation, Sage 100cloud is flexible to meet the changing needs of businesses in a changing world.
Ensure your cash flow can meet the needs of your business and avoid stressful shortfalls. Now you know your exact cash position today and can anticipate what you'll need tomorrow.
Make quicker, more informed business decisions by shortening budgeting and planning cycles. Optimize your planning process and increase collaboration across business lines by clearly connecting budgeting activities to organizational performance.
Don't ask us, ask our clients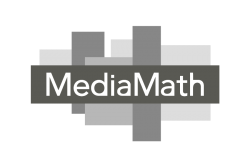 "Founded in 2016, we at Stack Sports quickly grew to over 500 employees and 10,000 customers in under 3 years. NewGen was an invaluable partner in ensuring our ERP could handle the new volume and demands of the business. From custom development within NetSuite, to integrating 3rd party payment solutions, to quick tweaks or enhancements along the way - their dependability and flexibility made it painless to complete special projects along the way. Their service, expertise, and pro-customer approach to business will no doubt have us continuing to use NewGen as a growth partner for years to come."
Joel Jeffries
VP of Finance, Stack Sports
"We wanted to be on par with our largest competitors without the same sized budget. We are now a medium sized company with the same tools as a Fortune 500 company. We are able to produce more with less money because we are able to rely on ConventionSuite for many details and processes."
Nick Cordaro
Owner, Las Vegas Expo
"We have worked with NewGen since 2010, during which time they have provided our business with excellent service and support. We sincerely appreciate their responsiveness and the way they conduct business. Polar Tech highly recommends NewGen as a reliable partner and look forward to doing business with them for years to come."
Autumn Santeler
General Manager, Polar Tech Industries Inc.
Want to see Sage 100cloud in action?
Reach out and let's have a discussion about your business we can typically get you a prepared, fully customized demo within a few business days.