NetSuite small business is the #1 choice to run financials/ERP, CRM and eCommerce applications in the cloud. NetSuite ERP system is a  modern, cloud-based solution that grows with you, every step of the way.
From bank reconciliation and assets management to receivables, payables, revenue management and more, NetSuite accounting software helps you automate complex financial processes for your entire business.
Businesses discover real-time visibility, company-wide inventory management — across warehouses, retail stores, pop-up shops, drop shippers, 3PLs or any other place where you manage or stock inventory — is key to enabling a buy anywhere, fulfill anywhere customer experience.
Handles everything from order entry and to delivery dates, status tracking to credit limit checking. NetSuite ERP software for customer order management provides a better way to not only improve order fulfillment but also gives superior customer experience.
Why NetSuite for Small Business?
Bring together finance, supply chain, manufacturing, HR and eCommerce on one system, with one database, rather than using disparate software for each of those functions.
Small businesses are using NetSuite in amazing ways, empowering employees with real-time insight across every line of business.
NetSuite vs. QuickBooks: Why You Should Make the Switch
QuickBooks may check off many boxes when it comes to standard bookkeeping, but NetSuite offers a complete financial management solution that increases efficiency and reduces the need to add to headcount as the business' financial needs become more varied and complex. More than just a collection of accounting information, NetSuite comes with preconfigured KPIs, workflows, reminders and customizable dashboards that show exactly how operations and accounting processes align and what needs to get done.
Simply put, NetSuite does more.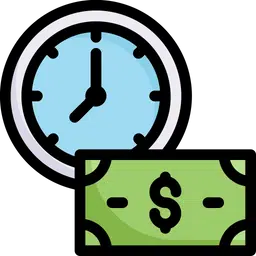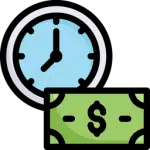 The Value of NetSuite vs QuickBooks
Why Do People Use NetSuite?
NetSuite is the world's best cloud business management software suite that enables customers to grow with their business offering informed decisions, additional functionality, flexibility, scalability, and ease of use. Your success is a top priority at NewGen Business Solutions and we ensure that our customers receive the maximum return on their investment.
Frequently Asked Questions
Trusted By Over 31,000+ Businesses Big & Small




What Is A NetSuite Solution Partner?
Oracle NetSuite Solution Providers are business application experts who deliver and integrate complete NetSuite cloud computing solutions, from selling NetSuite licenses to implementation and support to clients. Oracle NetSuite Solution Providers have demonstrated accounting/ERP, CRM or eCommerce expertise delivered with proven methodologies that ensure your success and growth.
From the scoping call to the finished product, NewGen was right there for us. As long as we're on NetSuite we will continue to partner with NewGen and can't recommend them enough!
Schedule A Free NetSuite Consultation?