Get A Free NetSuite Trial, No Credit Card, No Limits for 14 Days!
Who is this Free NetSuite Trial program meant for?

The free NetSuite trial is made for the savvy ERP buyer who knows exactly what they're looking for
The technical expert who is looking for a robust and extremely configurable platform to grow with
A previous NetSuite user who just needs to show their colleagues how perfect of a solution NetSuite is
NetSuite trials are not something that every NetSuite vendor as they can be overwhelming. 
NewGen takes a different approach in their free trials and also provides support from a NetSuite-certified Solutions Engineer who can help guide you through the application and answer any questions.
This Hands-On NetSuite Trial Includes All of the Following
Unlimited access to the entire NetSuite application
The ability to add your own customers, vendors, items, and data to help you imagine using NetSuite at your organization
Optional Modules – OneWorld, Fixed Assets, Advanced Inventory, Advanced Projects and more
Access to NetSuite Help Tools including NetSuite Help and SuiteAnswers
Access to a NewGen Solutions Engineer for any of your questions
Don't Wait! Start your free NetSuite Trial Now and See if NetSuite is the solution to take your business to the next level!
Don't ask us, ask our clients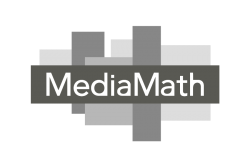 "Founded in 2016, we at Stack Sports quickly grew to over 500 employees and 10,000 customers in under 3 years. NewGen was an invaluable partner in ensuring our ERP could handle the new volume and demands of the business. From custom development within NetSuite, to integrating 3rd party payment solutions, to quick tweaks or enhancements along the way - their dependability and flexibility made it painless to complete special projects along the way. Their service, expertise, and pro-customer approach to business will no doubt have us continuing to use NewGen as a growth partner for years to come."
Joel Jeffries
VP of Finance, Stack Sports
"We wanted to be on par with our largest competitors without the same sized budget. We are now a medium sized company with the same tools as a Fortune 500 company. We are able to produce more with less money because we are able to rely on ConventionSuite for many details and processes."
Nick Cordaro
Owner, Las Vegas Expo
"We have worked with NewGen since 2010, during which time they have provided our business with excellent service and support. We sincerely appreciate their responsiveness and the way they conduct business. Polar Tech highly recommends NewGen as a reliable partner and look forward to doing business with them for years to come."
Autumn Santeler
General Manager, Polar Tech Industries Inc.
NewGen Business Solutions was founded over 25 years ago on the estimation that going forward every business, small and large, will need to leverage business technology to stay competitive. Time has shown this to be true.
We've worked with companies from coast to coast. Modern business needs a CTO-level expert to lead them in the realm of technology and software strategy – that's where we've earned our chops.
We scope, optimize and implement NetSuite technologies. We align them best practices in your industry while respecting processes about you that make you unique and successful – supercharging you for taking you to "What's Next". 
Our comprehensive à la carte menu of services means it's simple and low risk to start with us and you get what you need, when you need it.